Bucket Elevating Conveyor Belts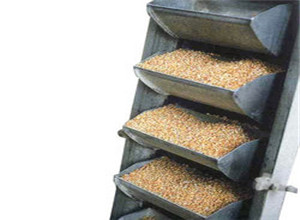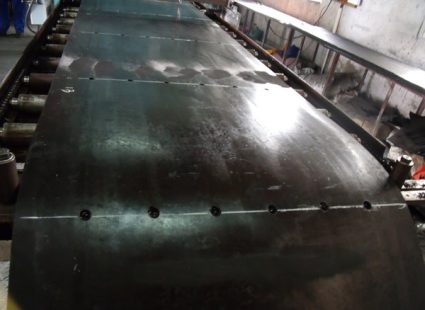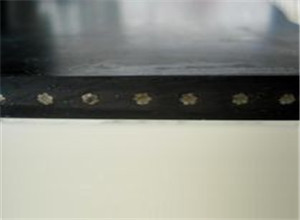 Ideal for Cement and Grain Industry
The bucket elevator conveyor belt is a suitable choice for those seeking an abrasion resistant conveyor belt that offers long-term functionality through its design. The high strength and low elongation of the belt ensures vertical elevated conveying. To find out more about the product, contact us today by filling in our contact form.
EP/Nylon/Steel Cord/Canvas/Cotton Elevator Conveyor Belt , Mining Vertical Conveyor Belt
Bucket Elevator Conveyor Belt is composted of rubber belt and elevator-bucket. The core of belt can be made up of polyester canvas, nylon canvas, cotton canvas, or steel cord, matched with the abrasion resistant and impact resistant rubber covers. It can be used for vertical elevated conveying, the requirements need the belt with high strength and low elongation.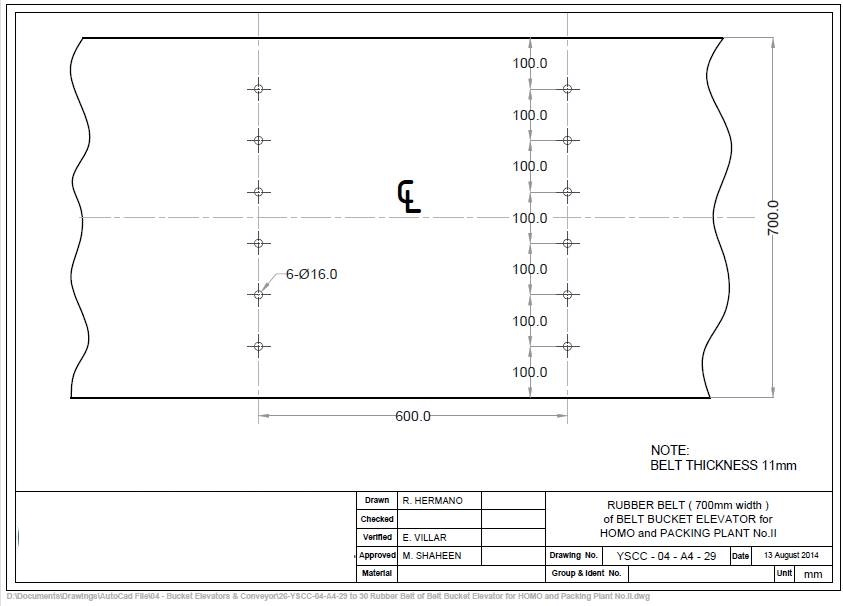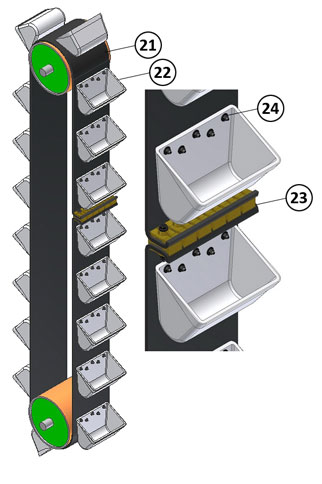 Appication: 
1. Sand, gravel and stone industry
2. Cement, concrete plants
3. Heating stations, power stations, garbage incinerating plants
4. Asphalt mixing plants
5. Recycling, compost, mineral processing plants
6. Timber industry and sawmills
7. Farming, warehousing, silo feeding
8. Docks, ship loading and unloading
9. Sugar refineries, salt mines, potatoes and starch factories
10. Foundries,waste treatment plants
11. Good application capability, running steadly, low maintenance.
Confined space, little pollution, great conveying capacity,suitable for conveying bulk material.
Standards
Cover Rubber
Adhesion
Tensile Strength
Elongation at break
Abrasion
Cover to Ply
Cover to Ply
Ply to Ply
DIN 22102
Mpa
%
mm3
N/mm       (≤1.5mm)
N/mm (>1.5mm)
N/mm
DIN 22102-Z
15
350
250
3.5
4.5
5
DIN 22102-W
18
400
90
3.5
4.5
5
DIN 22102-Y
20
400
150
3.5
4.5
5
DIN 22102-X
25
450
120
3.5
4.5
5
Standards
Cover Rubber
Adhesion
Tensile Strength
Elongation at break
Abrasion
Cover to Ply
Cover to Ply
Ply to Ply
AS 1332
Mpa
%
mm3
N/mm       (≤1.9mm)
N/mm (>1.9mm)
N/mm
AS 1332-N17
17
400
200
4
4.8
6
AS 1332-M24
24
450
125
4
4.8
6
Standards
Cover Rubber
Adhesion
Tensile Strength
Elongation at break
Abrasion
Cover to Ply
Cover to Ply
Ply to Ply
RMA
Mpa
%
mm3
N/mm   (≤1.6mm)
N/mm (>1.6mm)
N/mm
RMA-I
17
400
200
3
4.4
4
RMA-II
14
400
250
3
4.4
4