Chevron Conveyor Belt: 5/8/10/15/20/25mm
Types of  chevron conveyor belt:
1. Chevron Conveyor Belt including Open V and closed V, Crescent Top pattern ,Perfil Chevron pattern and other patterns.
2. The height of pattern is 15mm-25mm on belt surface.
3. Each kind of pattern includes three types, high, medium and low.
Belt Carcass: Cotton canvas,Nylon canvas or Polyester canvas.
Chevron Conveyor Belt is composed of belt carcass and pattern.Pattern shape and height(depth) may be different because of different conveyed material and gradient of conveyor.
Shape and characteristics:
We have different pattern shapes,such as "U" pattern,"V" pattern and "/\" , pattern.Customer can also order other patterns as well.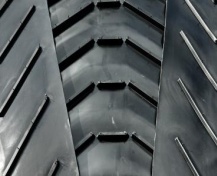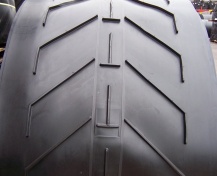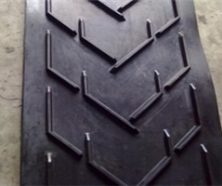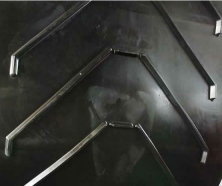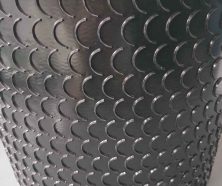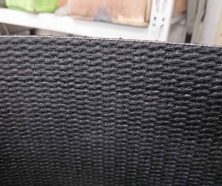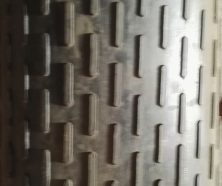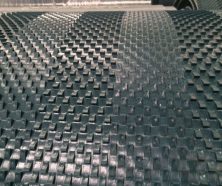 Buy Chevron Belt conveyor from Monster Belting
Monster Belting offers patterns in conveyor belts. The chevron belt conveyor offers suitable transportation for loose, bulky and bagged material. Ideal for inclined surfaces, the cleat pattern and depth provides resistance for the material to slip. Browse below to choose a product and contact us for more details.