Fire Resistant CONVEYOR BELTS
Fire Resistant Conveyor Belts
RUBBER COVER GRADE QUALITIES
Fire Resistant Conveyor Belts Mainly used in underground coal mines.
The belt features: the belt is not removed, the elongation is small, the impact resistance, the tear resistance.
The type can be divided into PVC type (plastic surface), flame retardant belt coal mine special supplier + conveyor belt manufacturer PVG type (rubber face attached to PVC) solid woven fire Resistant Conveyor Belts
To implement the mt914-2002 standard.
PVC fire Resistant Conveyor Belts is suitable for drying conditions of the dip Angle of less than 16 degrees
Delivery of materials.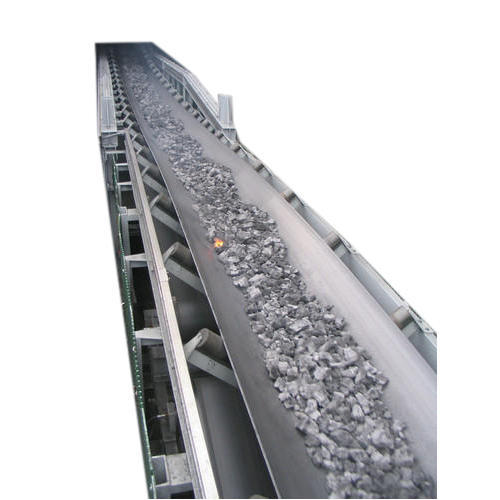 Fire Resistant Conveyor Belts
Fire Resistant Conveyor belts have steel cord conveyor belt and PVC PVG conveyor belt for used in up and down the pit. And self-extinguishing designs prevent fires from spreading over the entire belt. Heat-resistant designs protect the belt from attack by hot materials that could otherwise reduce its service life.
Usage: flame retardant conveyor belt of wire rope core is suitable for conveying materials in high strength, long distance and large volume.
In special cases, high strength and short distance delivery materials are also used.
Features:
High tensile strength: suitable for large span and long distance conveying materials.
Use stretch small: the required drawing is short.
The diameter of the driving roller is small: the salary has a longitudinal arrangement of steel wire rope and fatigue, so it can be equipped with a small diameter roller, which is a compact device.
Rubber and steel wire rope good adhesion: galvanized steel wire rope surface, at the same time adopt has good adhesion performance of rubber with steel wire rope, and rope together, impact resistance, not easy impellers, long service life.
Steel cord belting tension even: due to the advanced manufacturing process, the wire rope is arranged evenly, the tension is consistent, and the balance is not easy to run.
Good groove performance: the core has no transverse skeleton, easy to form deep groove shape, multi - loading material, and prevent the scattering.
X-ray inspection: the skeleton wire rope is used on the conveyor, X-ray inspection can be used to prevent accidents.
BASIC MATERIALS
Code      Rubber type                                      Code             Rubber type
NR          Natural Rubber                                EPDM          Ethylene-Propylene Rubber
SBR        Styrene-Butadiene Rubber              CR                 Chloroprene Rubber
NBR        Nitrile Rubber                                  CSM              Chlorosulfonated Polyethylene

Monster Belting Offers Flame Retardant conveyor Belts
Suitable for conveying any material that require a flame resistant platform for transportation, the belts offered by Monster Belting offer long-distance conveying and a long-service life. Ideal for power, chemical and metallurgical industries among others, we ensure this self-extinguishing design for safe use. Browse below to know more about this product.